You May Already Be Eligible For A Scholarship
Both non-resident freshmen and undergraduate transfer applicants are automatically considered for the Lobo Undergraduate Exchange (LUE) or Western Undergraduate Exchange (WUE) scholarship program upon admission.
LUE/WUE recipients pay 1.5 times the resident tuition rate (est. $11,600 savings per year)
LUE Plus/WUE Plus recipients pay the New Mexico resident tuition rate. (est. $15,264 savings per year)
Commit To Finish Your
Degree In Four Years!
UNM will pay the tuition costs of the final semester for new incoming first-time freshmen who graduate in eight regular semesters
Learn About Finish In 4!
Tuition Savings!
---
---
Potential savings when compared to graduating in 5 years
You're not sure if you're ready for UNM? You don't have to be, because The University of New Mexico is ready for you. Dive inside our Viewbook and uncover the rich opportunities waiting for you at The University of New Mexico.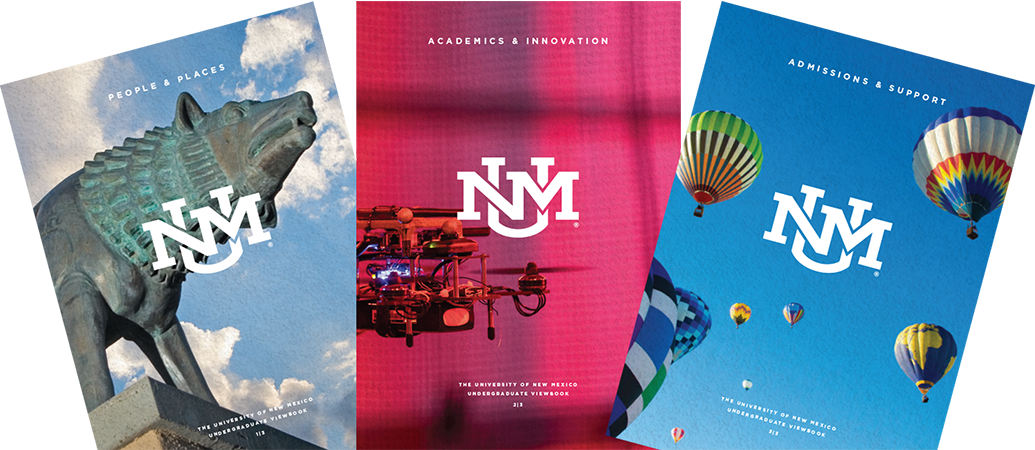 Your Moment Is Finally Here
After all the hard work, the long hours and the late nights. The searching, the finding, the crafting and creating. The inspiration and perspiration. Every step leading you toward this experience. A place where innovation and discovery live side by side with culture and adventure. Welcome to the next step. Welcome to your future. Welcome home, Lobo.
COMING HERE ISN'T JUST ABOUT BEING HERE.
---
The Lobo Life is where the classroom ends and the "Land of Enchantment" begins. From mountains to concert halls, The Lobo Life is all of the experiences that make being a student at UNM magic.
 Explore with the lobolife.unm.edu